Inspired by the beautiful mountains of my homeland, I founded the company at the end of 2016 and started developing the first scented candles made from organic soy wax in my parents' basement. Each fragrance is a homage to my childhood memories or inspired by old photographs that revolve around my home village of Mürren.
We strive to produce high quality products by hand with great attention to detail.
The consideration of ecological raw materials as well as the social responsibility through the cooperation with foundations in the canton of Bern are very important to us.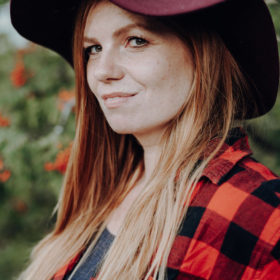 "Girl from the Mountain not only tells my story, but stands for an inspiring attitude to life for women who love the mountains and nature."
Sonja Lauener, CEO & Founder