SUMMER NIGHTS CANDLES LIMITED EDITION
In summer outside in the garden with a cozy dinner there are often annoying mosquitoes and insects.
We have created an anti-mosquito candle that looks beautiful, smells good and has a more subtle smell than conventional Citronella candles and is of high quality for a lot of fun and a long burning time all summer long.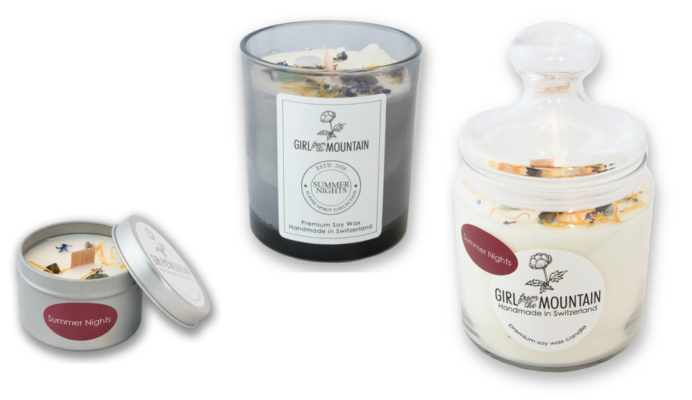 The candles have a wooden wick, which makes a nice crackling sound when you burn it off, like a fireplace.
Scented oils: geraniol, clove leaf oil, eucalyptus, cedar, pine, essential citronella.